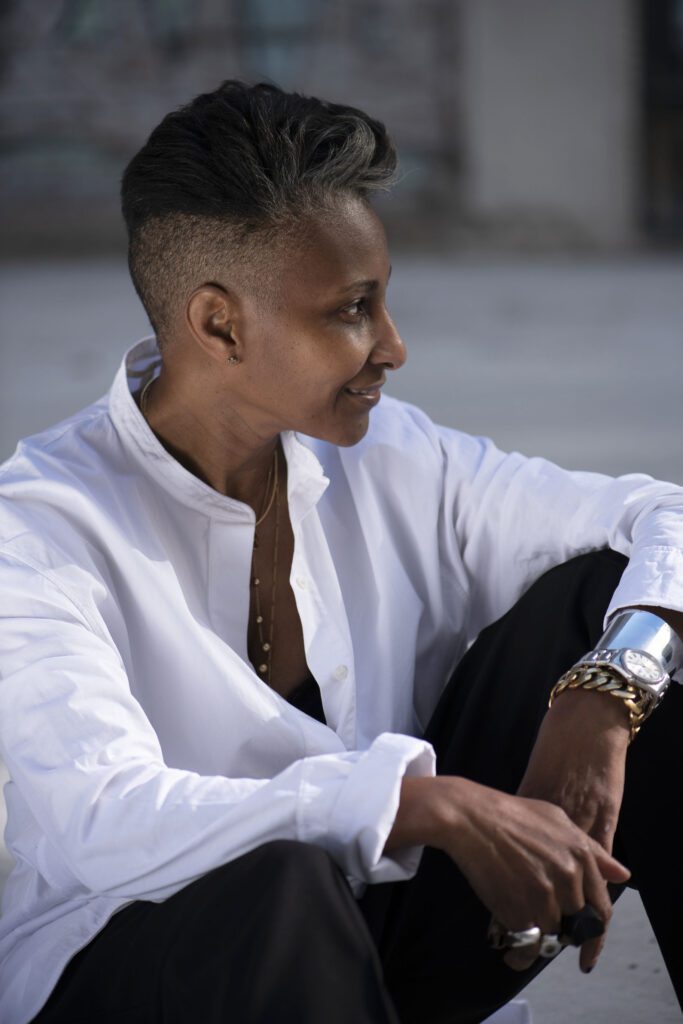 2C founder and designer Nikki was born and raised in Paris. Her father transmitted her his favourite hobby, the passion for sewing, when she was 7 years old. He started to teach Nikki the basics of classic couture.
From there on she began to explore the world of fashion and fabrics by herself around the Paris Montmartre borough, which became her temple-area with all its famous fabrics-shops.

After a quick stint at a Parisian fashion school and 2 years exploring London, seeking for inspiration and capturing aesthetic power and combination of styles, she finally returned to Paris.
Her professional experience started inside the fashion milieu in the mid 90's, when her journey began at the public-relations agency Groupe 22V, where she met and worked with the well established fashion show coordinator and magazine stylist Claire Dupont.

After this encounter, she became a freelance stylist/modelist working for magazines, fashion shows, commercials, TV-shows and several French movies.
In 2010 she decided to turn her passion towards modern interior design and opened a concept boutique in Guadeloupe (French West Indies) where she launched her first Home Couture collection.

Being based in Berlin since, she naturally decided to continue and express her love for fashion and decorative objects. Finally the 2C Project launched in 2022.

Using artisanal methods and creating sophisticated collections, distinguished by a great care for details, fabrics and materials, a method that ties 2C in a combination of fashion and decoration, introducing a modern way for the fusion of bespoke home wear and craft design pieces.
(Photo by Yasmin Nickel)